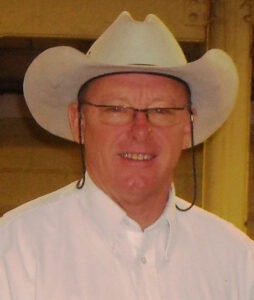 Roth Auction Service a Veteran owned company, provides the highest quality auction services through the full involvement and contribution of Roth Auction staff, in order to enhance customer satisfaction and exceed our clients' expectations.
We believe the reason for our company's success is in the fact that we not only provide complete professional auction services, but even more importantly, Roth Auction considers honesty with the sellers and buyers as a cornerstone of the auction company's integrity.
Roth Auction Services is the professional auction company in South Central Kansas. We built our business and reputation by providing solutions for buyers and sellers using the auction method of sales. As a leading auction company in Kansas, our clients include a wide variety of consigners and businesses.
Tradition, Integrity, Expertise, Confidentiality and Personal Service are hallmarks of Roth Auction Services. Roth Auction Services is a locally owned and operated, full service auction company. Webster "Web" Roth, owner and lead Auctioneer, started Roth Auction Services in 2015 after 20+ years of working in the auction business.
We strive to make each and every auction a pleasurable and fun experience. Our knowledgeable and polite staff have unique experience in working auctions!
We specialize in onsite Estate Liquidation Auctions, Farm Auctions, Real Estate Auctions, and Consignment Auctions. Email Web at RothAuction@cox.net or call 620-262-7296 for your free Auction evaluation.
Come see us at our next auction. You will love what you find!
Saturday, June 26

9:30 AM Winfield Fairgrounds 
Auctioneers Note:  Retired couple from Wichita are downsizing, and an estate from Arkansas City with furniture, Kayaks, and much more!

Hope to see you there!

Saturday, July 24

9:30 AM AG Building Arkansas City

Auctioneers Note:  The late Dr. Norberto & Lilia Alvarez estate from Arkansas City with furniture, Harley Davidson Collectibles, and much more!

Hope to see you there!

Saturday, September 18

9:30 AM Moline KS

Auctioneers Note:  Estate auction: Furniture, Household, Antiques, and More!

Hope to see you there!

Auction Flyer